🔻Fee 🔻About OHDr.'s Family Plan 🔻Apply Now 🔻FAQ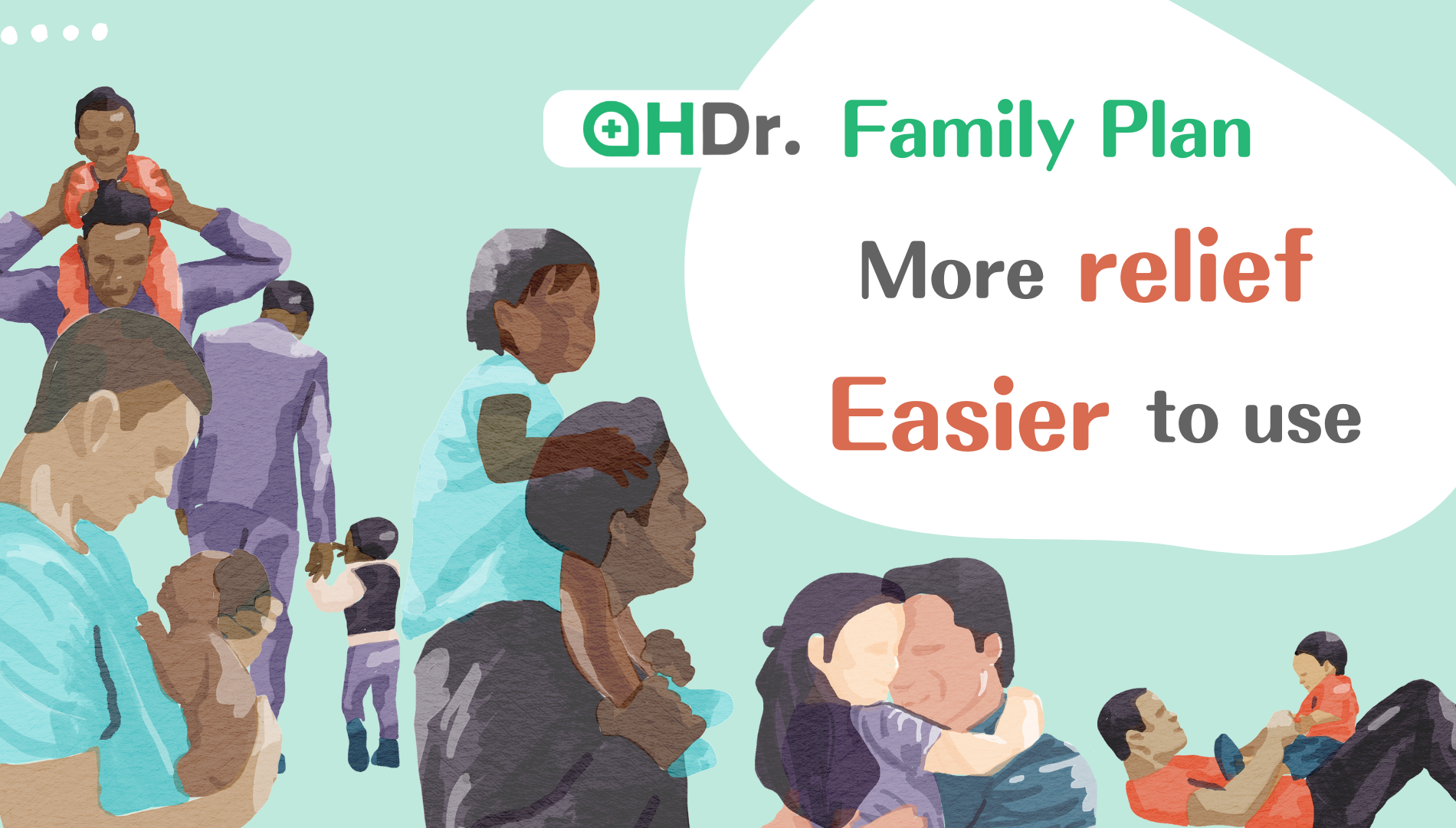 OHDr.'s Family Plan Fee
| | Master | Member ① | Member ② | Member ③ | Member④ |
| --- | --- | --- | --- | --- | --- |
| FEE | 880 yen | 0 yen | 0 yen | 0 yen | 0 yen |
Why OHDr.'s Family Plan?
☆Point1☆
Monthly fee for family members is 0 yen!
☆Point2☆
Manage your family's health!
☆Point3☆
Family members only need insurance cards for registration!
☆Point4☆
All family members have access to OHDr. services at a discount price!
※ Online medical consultation, online medical examination, etc.
What is OHDr.'s Family Plan?
By registering for OHDr.'s Family Plan, your family can enjoy all of OHDr.'s services at a discounted monthly fee of 880 yen.
For example, if a family of five uses OHDr.'s Family Plan, the master account will have a monthly fee of 880 yen and can register for 4 family members to use the services for 0 yen each month.
※ Up to four members per master account.
※ Insurance card or other personal identification is required when registering.
※ Fees other than the membership fee will continue to be charged separately.
Apply Now
First, please register here for the Master Account.
※ From the master account, you can apply the Family Plan from the account settings.
FAQ
Q.

What is a member?

By paying 550 yen (tax included) per month, an account for one person will be issued. This will allow you to access services provided by OHDr. as a member.
Q.

Why is there a membership fee?

OHDr. is based on the concept of a "Family Doctor," a service that provides mid-to long-term health management support to customers. In order to do so, it is necessary to store our customer's medical information in a secure environment, and the membership system is designed to maintain this environment.
OHDr. charges a monthly membership fee, but does not charge a per-visit system fee. Therefore, our fee structure is designed to be more reasonable than the total amount you would pay for a general in-person visit.
Q.

Can multiple people use the same account?

No, once you set up an account, only the person who registered (one person) is able to use it.
Q.

What kind of services are available when you become a member?

By registering as a member, you can use the following services:
・Multilingual※ online consultation/medical consultation
・Online medical interpreter
・Online speech therapy treatment
・Proxy service for medical institution reservation
※ Currently supports Japanese, Chinese, English, Vietnamese, and Indonesian.
Q.

When will I be charged?

When you register as a member, you will be required to pay the monthly membership fee with a credit card. From the following month onward, we will charge the monthly fee on the day you subscribed.
Example for registration on 10 May, a fee from May 10th to June 9th is charged on May 10