★ Holiday time: December 30, 2021 (Thu) ~ January 5, 2022 (Wed).
Please make an appointment before 12/28 (Tue).
If you've problem in scheduling a Doctor's Appointment, please send a message via SNS for supporting to book an appointment that fits to your schedule !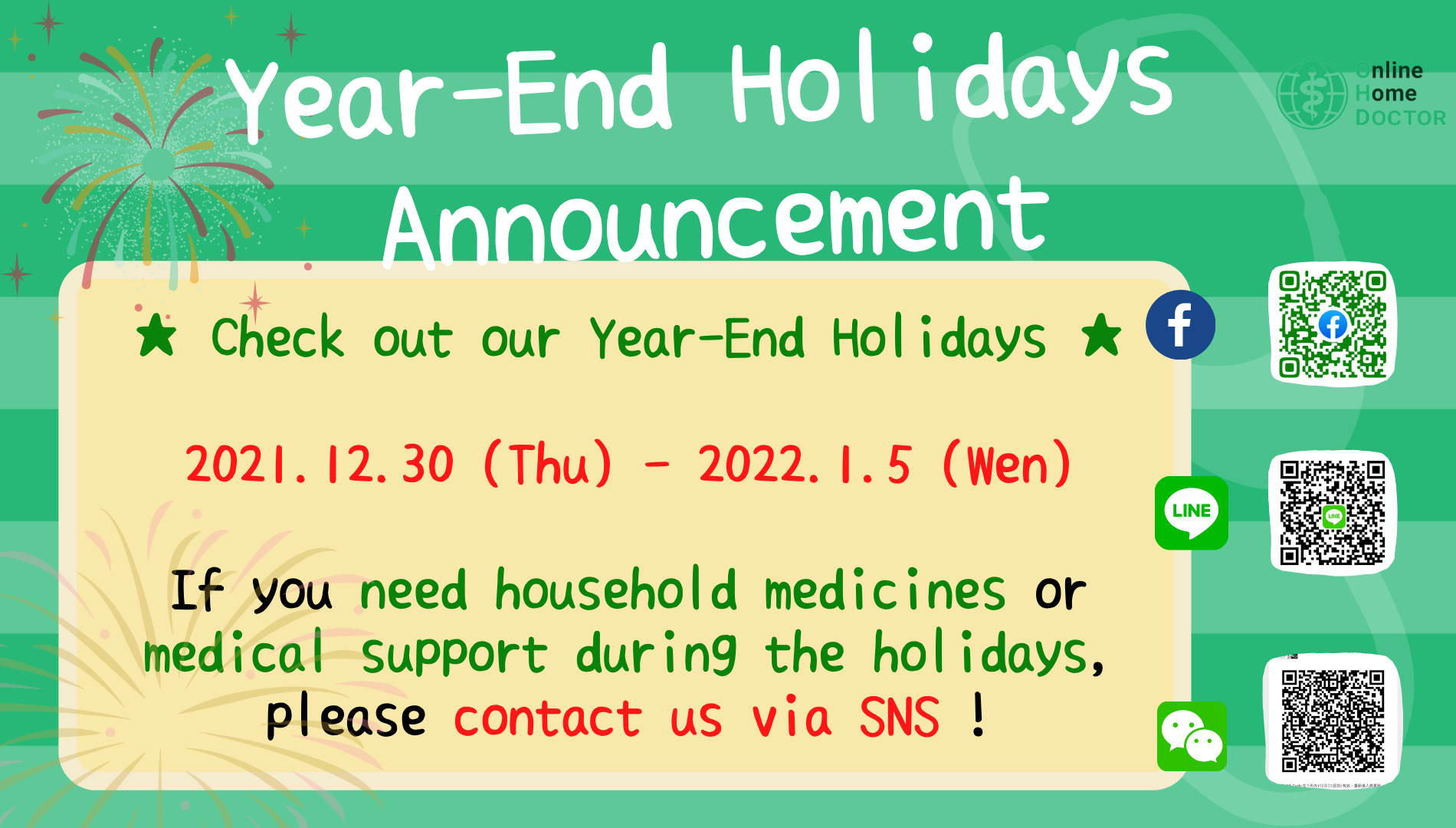 『HOUSEHOLD MEDICINES IN HOLIDAYS, HAVE YOU PREPARED YET?』
Many medical institutions are closed during the Year-End and New-Year holidays so please make sure that you have enough household medicines in case you get sick.
Here's the list of household medicines that you should prepare for holidays, check it out !
★ Medicines:
・Cold Medicines
・Pain Reliever and Fever Reducer
・Stomach Pain Medicine, Intestinal Medicine
・Diarrhea Drugs
・Emetic Drugs, Allergy Drugs
・Disinfectants
・Itchy Drugs, Patches
・Tape, gauze, band-aid
・Thermometer
…
★ FOR BOOKING ★
・BOOKING VIA WEBSITE
・BOOKING VIA FACEBOOK
・BOOKING VIA LINE